LJUBLJANA
(+ EXTRA SEASIDE escapade)
I know, the images below are almost improbably sunny. But go see yourself (in July, that is) - impossible not to fall for this capital's mix of historical architecture, Joze Plecnik's eclectic endeavors and brutalism. Plus that added joy of its location just an hour-something drive from sea, mountains and great wine.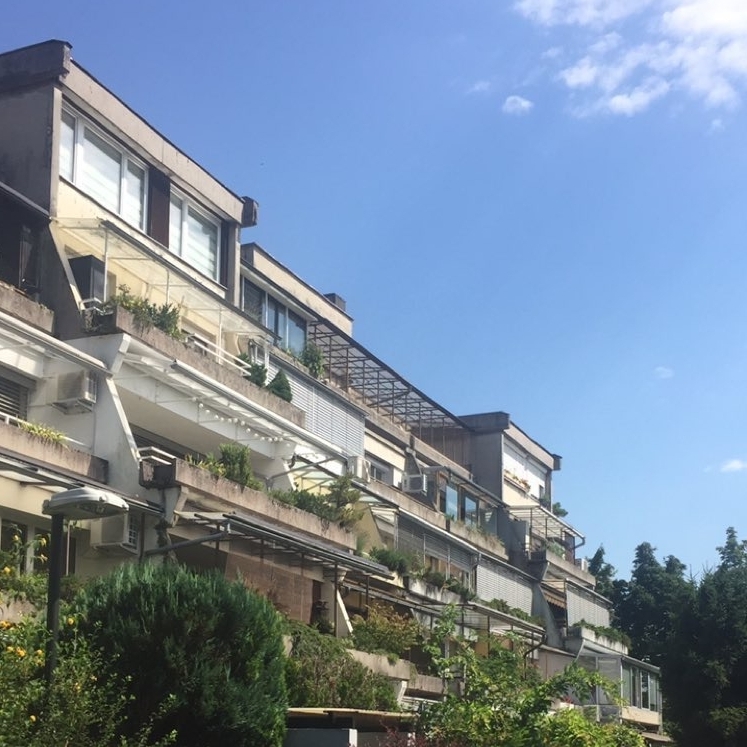 Brutalist residences don't have to be grim derelict spaces - case in point is Koseze. This estate in the capital's outskirts (1974, Viktor Pust) have a laid-back, garden feeling - result of its 5-storey buildings with extensive terraces and generous public spaces with restricted traffic. Only eyesore: the modern pastel paint on the buildings kill the béton brut pleasure. Crave for more modernist residences? This guide by the respectable Museum of Architecture and Design will show you round.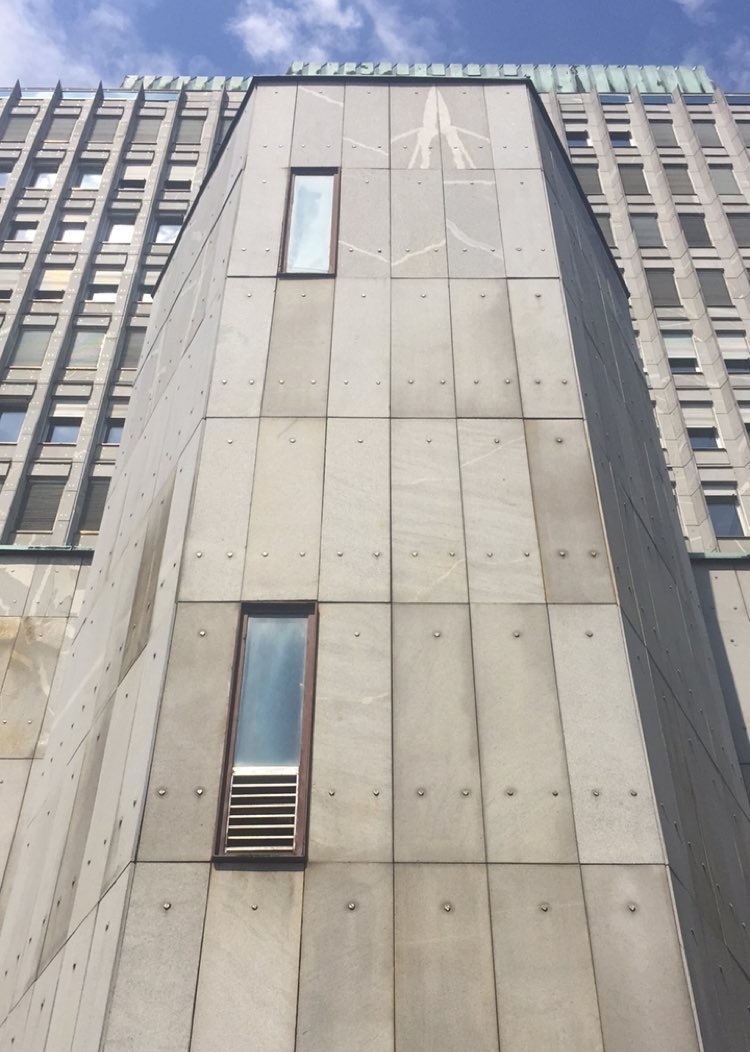 One of Slovenia brutalist gems - this 1974 project by Edvard Ravnikar & co. is a complex of different office / commercial buildings with huge central plaza and has the austere, majestic monumentality of great pieces of this style. Just stand in the middle and gawk. Then make a tour around the Parliament, congress centre, bank buildings and shopping mall and gawk some more.
Inviting outdoor seating, great tapas and especially the Slovenian wine selection - if you don't have the time to travel through the creme de la creme of Slovenian winemaking, you can catch up a bit in this Ljubljana bar. Vodopivec, Organic Anarchy, Stekar, Terpin, Sumenjak, Paraschos (by whose recommendation we found it, thank you again, Alexis).. you'll have hard time picking just one and the same goes for food. One obvious choice, though: the Tolminc cheese made by the lauded Hisa Franko restaurant, served in 3 different ages with immorally tasty bread. (Goodbye, low-carb diet.)
Literally translated as the Skyscraper, this cute yet 70 meters tall art-deco building (1931 - 33, Vladimir Subic) with vaguely Soviet-realism vibe was in time of its erection admired as the cutting-edge high-rise. Not only for its dimensions (one of the tallest in Europe at the time), but also for the residential standards and used technologies; its novelty and height among historical buildings obviously also brought a lot of controversy during its construction. Café, restaurant and an observation deck can be visited on the top.
Exhibition grounds architecture at its best: aerial, white modernist pavilions with coupole and "mushroom columns" mingle with later constructed brutalist parts and spacious green surroundings. Witness to different periods of its construction from 1958 to late 80's (architects Branko Simcic, Milan Mihelic, Marko Slajmer), the was respectfully restored in the noughties and now, as a protected monument, still serves its original purpose. Meaning you get see loads of good concrete and weird shows. Image by GR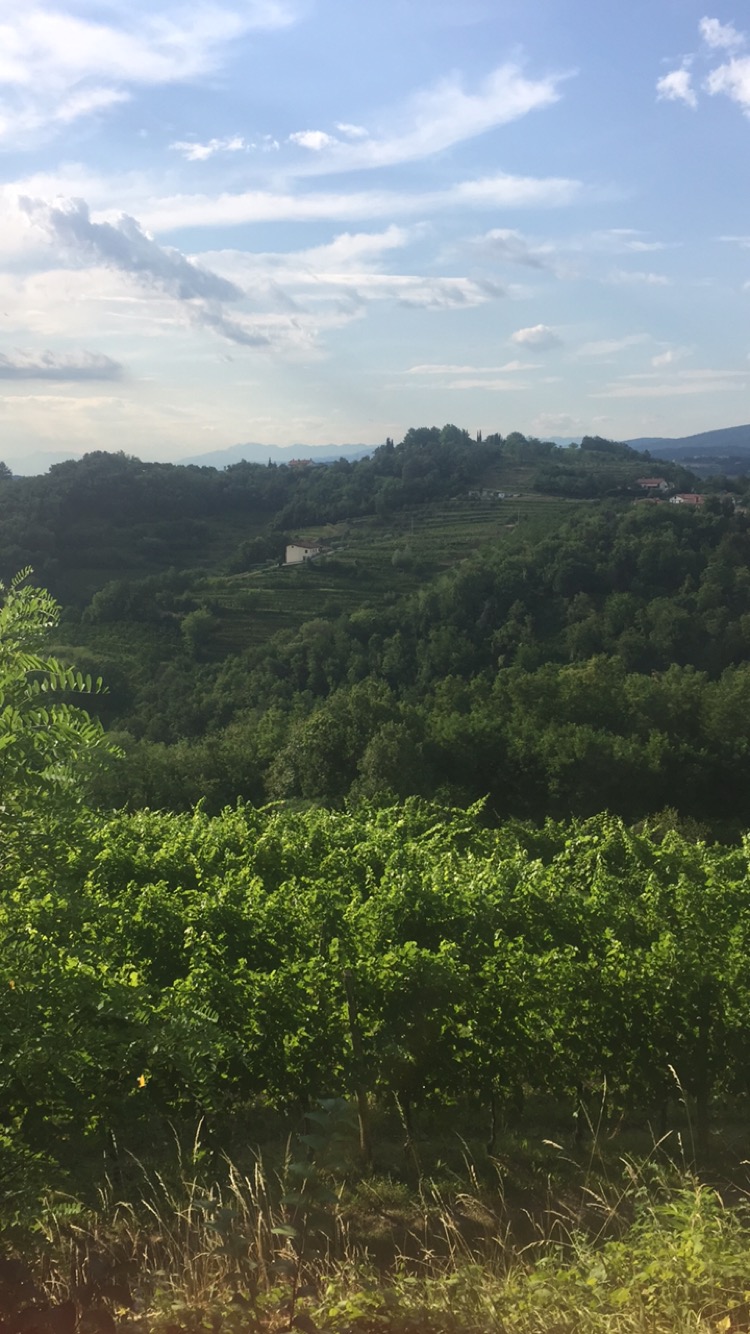 The reason why I missed Rozzol Melara - and an extremely good one. Alexis Paraschos along with his father and brother overlook this boutique Natural (yes, thats a capital N - no sulphur added, spontaneous fermentation, old vats, long maturations) winery. Their old vineyards lay on both sides of the Slovene-Italian border and are extremely beautiful - no wonder the wines are as well. Special mention for Pinot noir, Skala Merlot and Ribolla Gialla in both "classical" and Amphoreus version. The Paraschos family are sweet people and have comfy guest rooms with great view of the neighboring vineyards and good breakfast, so make sure to stay for more than just a couple of hours tasting. You'll then might have the same luck as I had and sit at a table with the brothers who speak Slovene between them, Italian with their customers, Greek with their father and English with their guests. Which I find just lovely.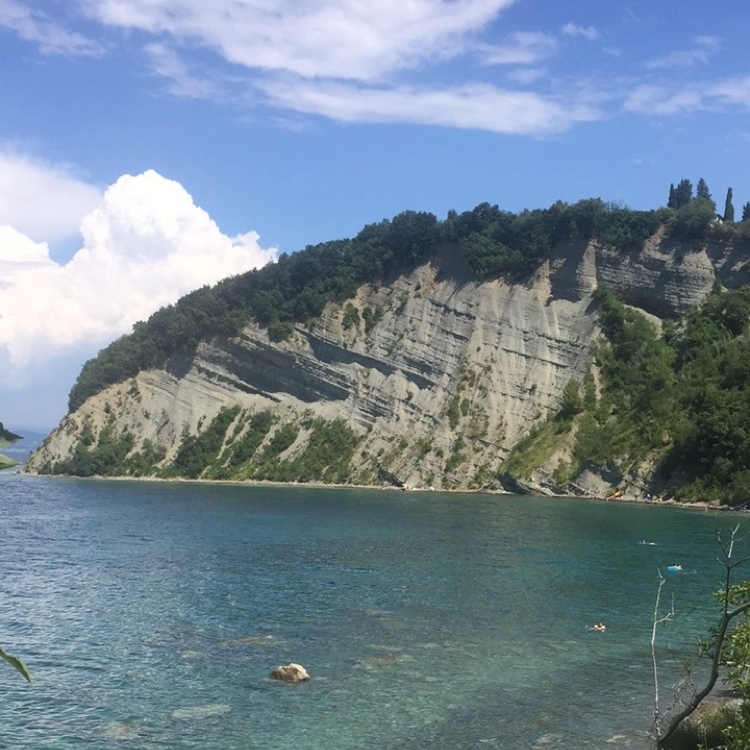 Incredibly beautiful and calm spot on Slovenia's short coast, near Piran. The Moon Bay boasts clear and calm blue waters with just the perfect temperature for long lazy baignade. Steep slope from the Strunjan village takes you first to a breath-taking view of the small bay, marked with famous white cross; an equally steep descent through the grey flysch cliffs leads to narrow pebbly beach with - miracle - very little to no people. Beautiful escape from the touristy lidos of nearby Portoroz; just make sure to bring all you need along - no popsicle or pizza stands in this wilderness.
Due to lack of time and information, I missed this brutalist gem (1968 - 81, Studio Celli Togon) on the way from Piran to Gorizia, but you don't have to - make the detour I couldn't have done and indulge in the raw concrete beauty of this huge urban complex and its brutally majestic position on a slope overlooking the city and the Adriatic. Image by Bostjan via Architectuul, CC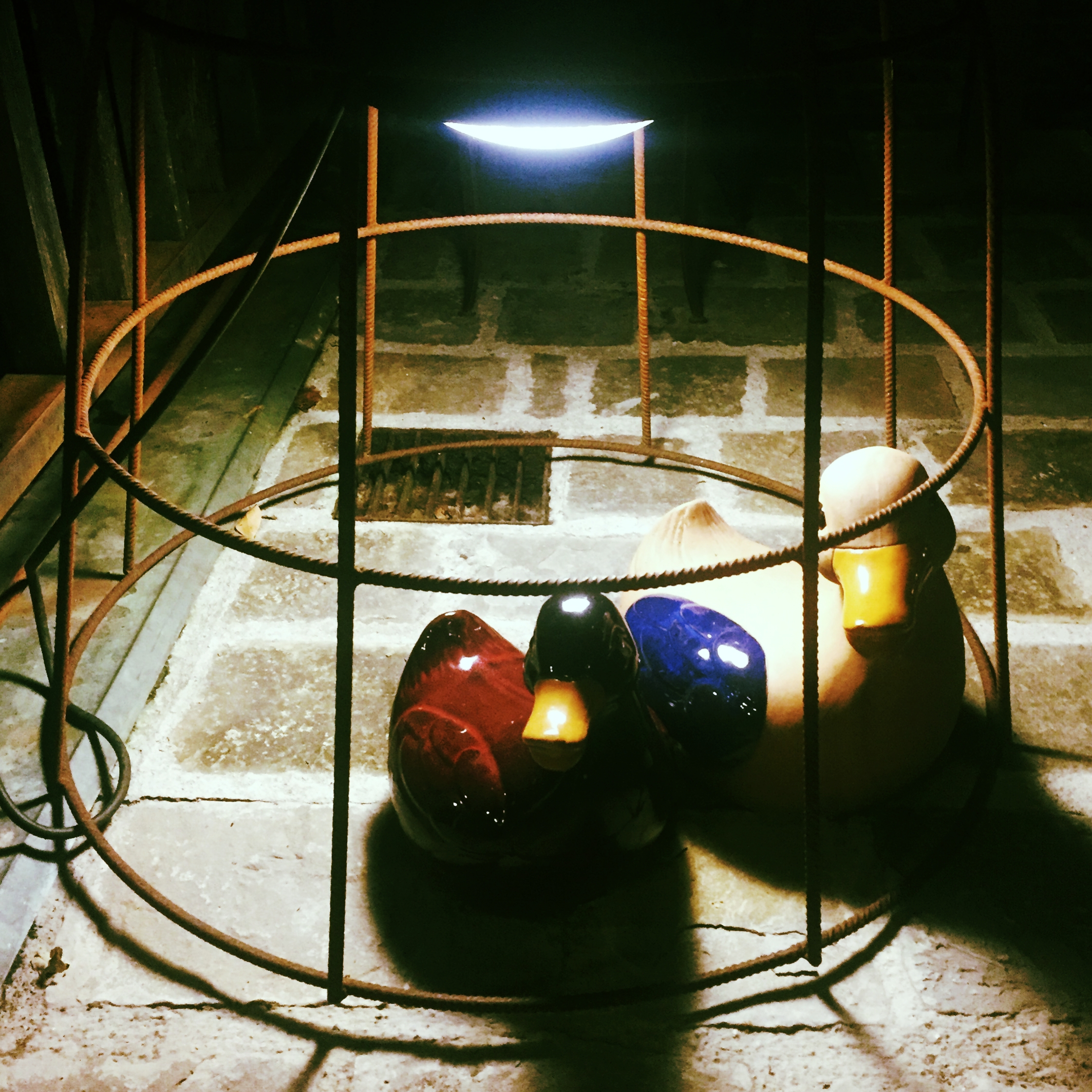 Another advantage of staying at Paraschos overnight is this Italian restaurant with local food at its best. Meaning: artisanal prosciutto crudo, deer burger the size of a rugby ball (with whole mozzarella on top it, seriously), good selection of local beer and wine plus extensive outdoor seating. Over the road lays its fine dining big brother - the Michelin-starred Trattoria al Cacciatore, where Walter Franko used to take Ana Ros for their special dates, thus sparkling the passion for cooking in this now lauded chef. Btw, their Hisa Franko and Hisa Polonka restaurants are located in Kobarid, just an hour drive away through the beautiful local nature.