MARIBOR
Peace, the best kind of peace - peace of a walkable, habitable town surrounded by lively green hills used for both viticulture and skiing.
And excitement, the best kind of excitement - the one induced by great post-war era architecture, be it 50's late functionalism, 70's brutalism or present day sacral architecture.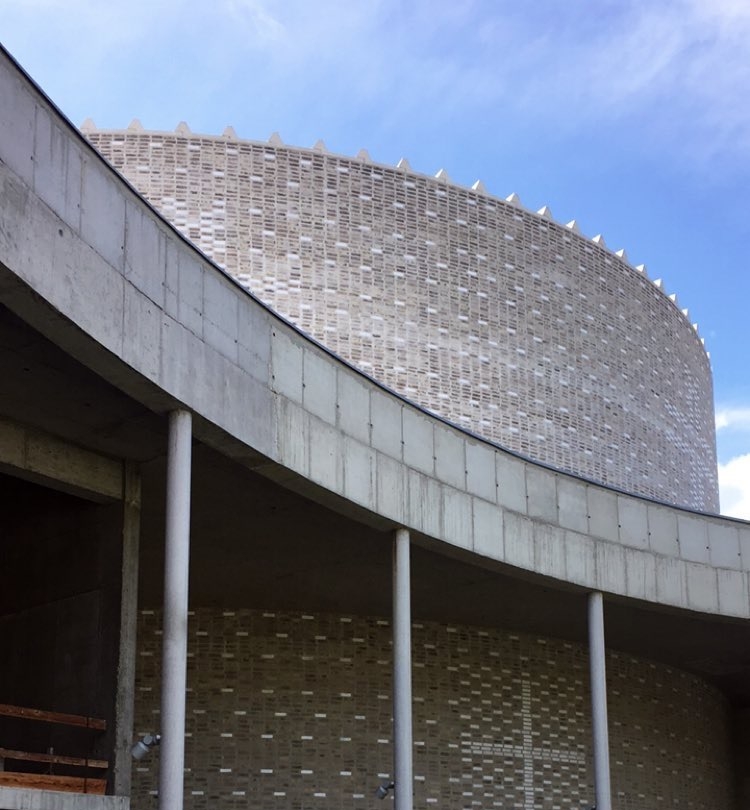 In the southern city outskirts, just under the Pohorje mountain resort, lays a Salesian church and community center. The building wonderfully combines rectangular office buildings with peaceful circular shapes of the nave, smaller chapel and small internal garden with arcades that almost feels like a hug. Simplicity, bare materials and use of natural light result in extremely comfortingfeeling of tranquility, safety and slower pace. Kudos to Dans arhitekti, authors of this 2015 (not completely finished yet) design.
Majestic in its 10-storey monumental presence taking the whole corner, yet somehow delicate thanks to its gondola-reminiscent curved loggias and structured concrete surface whispering of the wood it had been cast in. And the dynamic wall sculpture by Janeza Boljke, part constellations crash, part organic molecules gone wild. You'll go wild as well, given the quality of this 1975 social housing project by Borut Pecenko. Special mention to its beautiful location near vineyard-covered slope and the generous pas en arriere it makes on the street corner, allowing for this more aerial and human feel despite its mass.
While its white facade and combination of clock tower and lower main hall evoke a pre-war functionalist temple at first glance, the city main rail station was actually built in 1954, as a replacement for the historical building completely destroyed in a WW2 bombing. Nice example of modernist principles thanks to its clean lines, natural lightning coming from the multiple tall windows and skilled mix of horizontal and vertical volumes, designed by architect Milan Cernigoj. Bonus industrial pleasure: silos of the Intes mill factory that stem just behind the rails create an unexpectedly harmonic architectural dialogue with the station itself.
Stone throw from Jemcev vrt and Faculty of Economics lays another brutalist pleasure - office building of a local insurance company which I unfortunately haven't managed to find more about. So we have to make do with the impressively austere looks: blind windows framed in rough grey steel facade that must weigh tons. Hammers you to the ground, almost suffocated. (If that's what you appreciate on brutalism, just like I do, you'll love it. Here's to you, you fellow masochistic archi-geek.)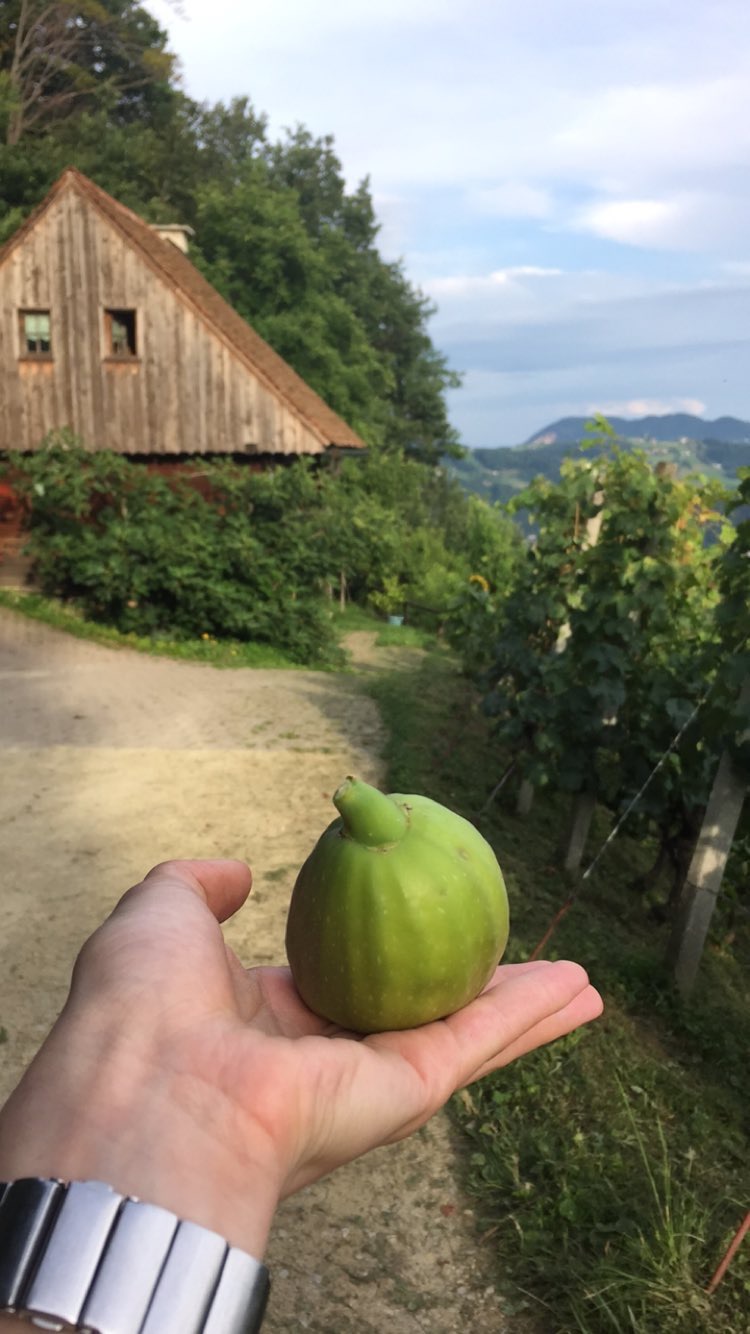 Aci Urbajs was a successful IT enterpreneur who realised he had enough of the strict binary world - so he started to make biodynamic wines, back in the 90's. Now one of the cult-like producers with firm following around the world, boutique production and consequent prices. His small, savage vineyard up the Rifnik hill is one of the most beautifully wild things I've ever seen. Same goes for the neigbouring vegetable garden and small rural cottage with cellar and tasting room, habited by dormouse family. Very natural experience, especially if you get caught in a rather mighty storm like we did.
This downtown café delivers the now classic combination: white (tiled) walls, concrete, light timber, school-like chairs. And great coffee roasted on spot, nice staff and light healthy food, so come any time of the day. The roastery supplies other coffeehouses around the town, i.e. tiny The Jumping Goat, so one coffee leads easily to another one, as is often the case on the pleasantly connected third wave coffee scene. Full list on their website.
If the rail station stands out as a well-behaved temple of purist angles, the nearby bus terminal is more of a late 80's whimsically curvy po-mo racetrack. Long oval-shaped building suffers from the omnipresent shop signs that overshadow it's clever design by Borut Pecenko and Ivo Goropevsek. So - even if not a postmodern architecture fan, just like me - go past the shabby appearance and visual smog to have a look at the long glasshouse-like naturally-lit alley in the middle leading to bus platforms on both sides, or the dynamic concrete pylon that looks like its been abducted from some modernist suspension bridge.
Since the dormouse (polch in Slovene) might prevent you from staying at Organic Anarchy cellar house, here's another option. About 30 mins drive through beautiful hilly countryside lays this inn with almost absurdly idyllic scenery: historic rural cottage surrounded by old fruit trees and breathtaking mountain view. Best admired from the outdoor pool, with or without pink flamingo.