ROME
Rome wasn't built in a day. Which is a great news because it means one doesn't need to stick with ancient ruins or Vatican palazzos, but can actually have some decent 20th century concrete fun.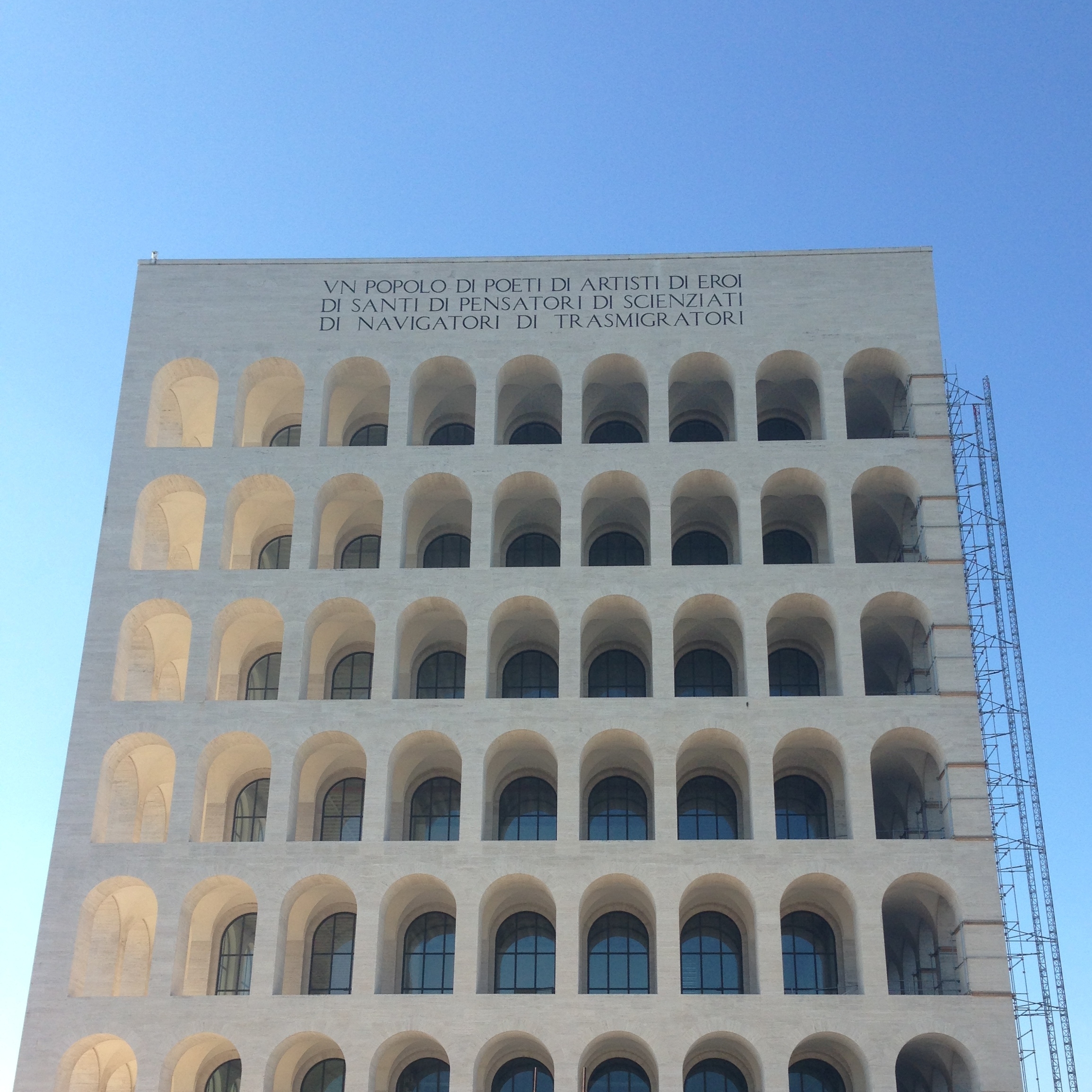 Impressive with its bold simplicity, statement arches and sheer white facade. Commissioned by Benito Mussolini as the piece de resistance of his ambitious 1942 World Fair project, designed by Giovanni Guerrini, Ernesto Bruno Lapadula and Mario Romano (they actually later rejected the authorship due to disagreement with Duce's changes to their original design). Now home to the Fendi fashion mogul HQ and visitable for various events; check their Facebook, but go even when there's nothing on, the Colosseo Quadrato is well worth it.
Luminous Richard Meier project (1995 - 2006) located on the Tiber river bank. Built as a shelter for an ancient altar, with contemporary photography shows and good souvenir shop - all this screams Go! to me.
Very cool speakeasy bar masked behind a fast food joint (that's actually highly recommendable, too). We found it absolutely by accident and felt pretty lucky - result of its well curated cocktail list, quality finger food and somewhat mischievous atmosphere. (The casino / secret club setting will make you feel like you're plotting something you shouldn't but can't resist anyways.)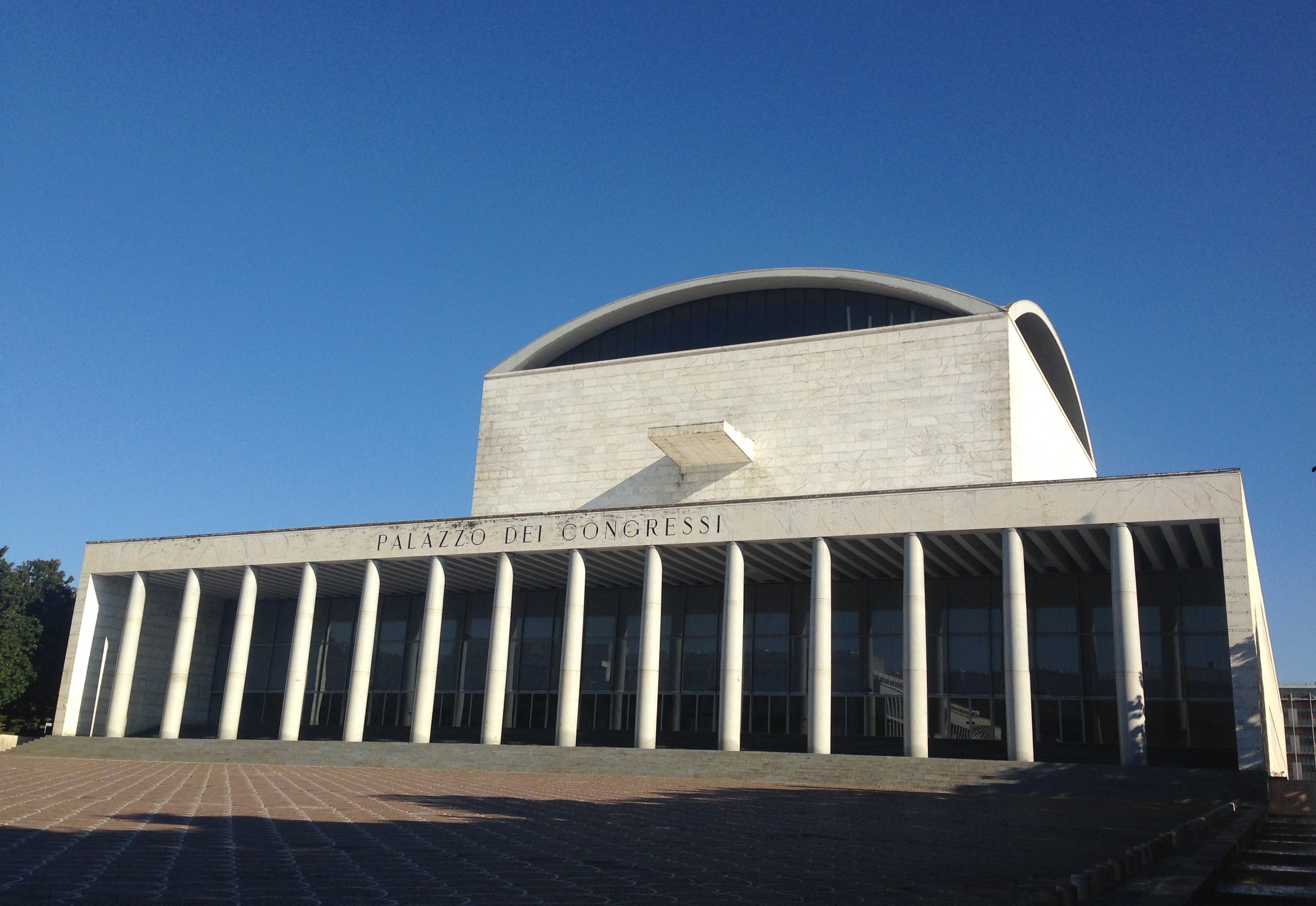 Actually, the whole Esposizione Universale Roma area is modern architecture lover's wet dream. Its fascist era parts represent an exemplary case of the "see my power in the size of my architectural projects" dictatorship architecture: neo-classical structures, huge volumes, marble and wide streets. Finer tone strikes in with the elegant dome of the 1938 - 54 Palazzo dei Congressi by famous rationalist architect Adalberto Libera; pictured above. Later additions include big park with central lake, modernist structures for the 1960's Rome Olympics (Pierluigi Nervi's 1956 Palazzo dello Sport or cute 1958 water tower called Il Fungo - mushroom - with restaurant on top, by architects Martinelli and Colosimo) or huge brutalist buildings, such as the Poste Italiane HQ or neighbouring non-finished residence blocks. Yay indeed.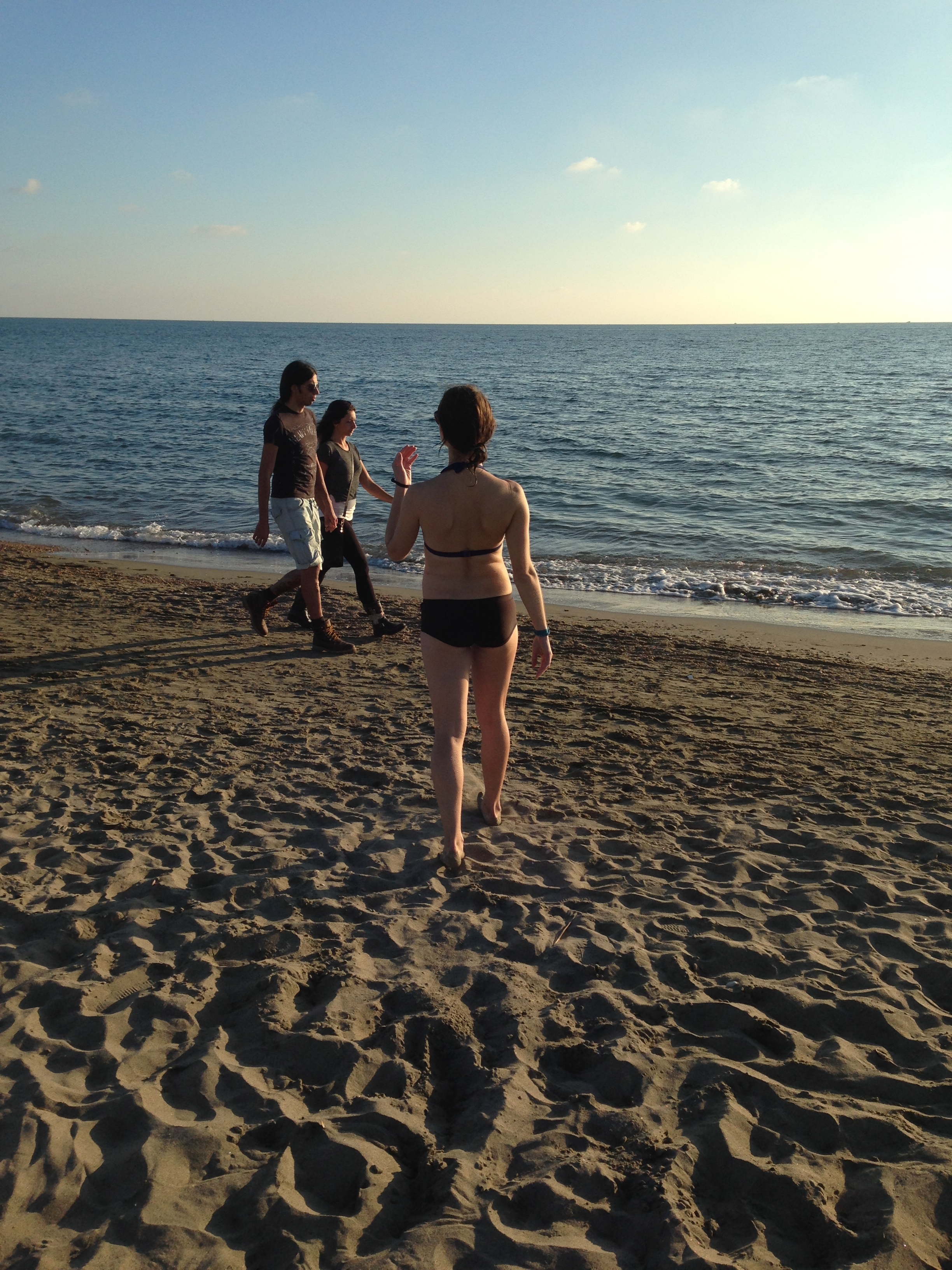 Yet another reason to take the EUR-escape from the over-crowded city center: proximity to the beach. Just continue with the train to the Lido and discover even more advantages: art-deco seaside architecture, sea food restaurants with holiday feel even outside the season (trust me, I got such holiday feel that I went for a swim mid-November) and - on the darker side - the Suburra series vibe. (Really.)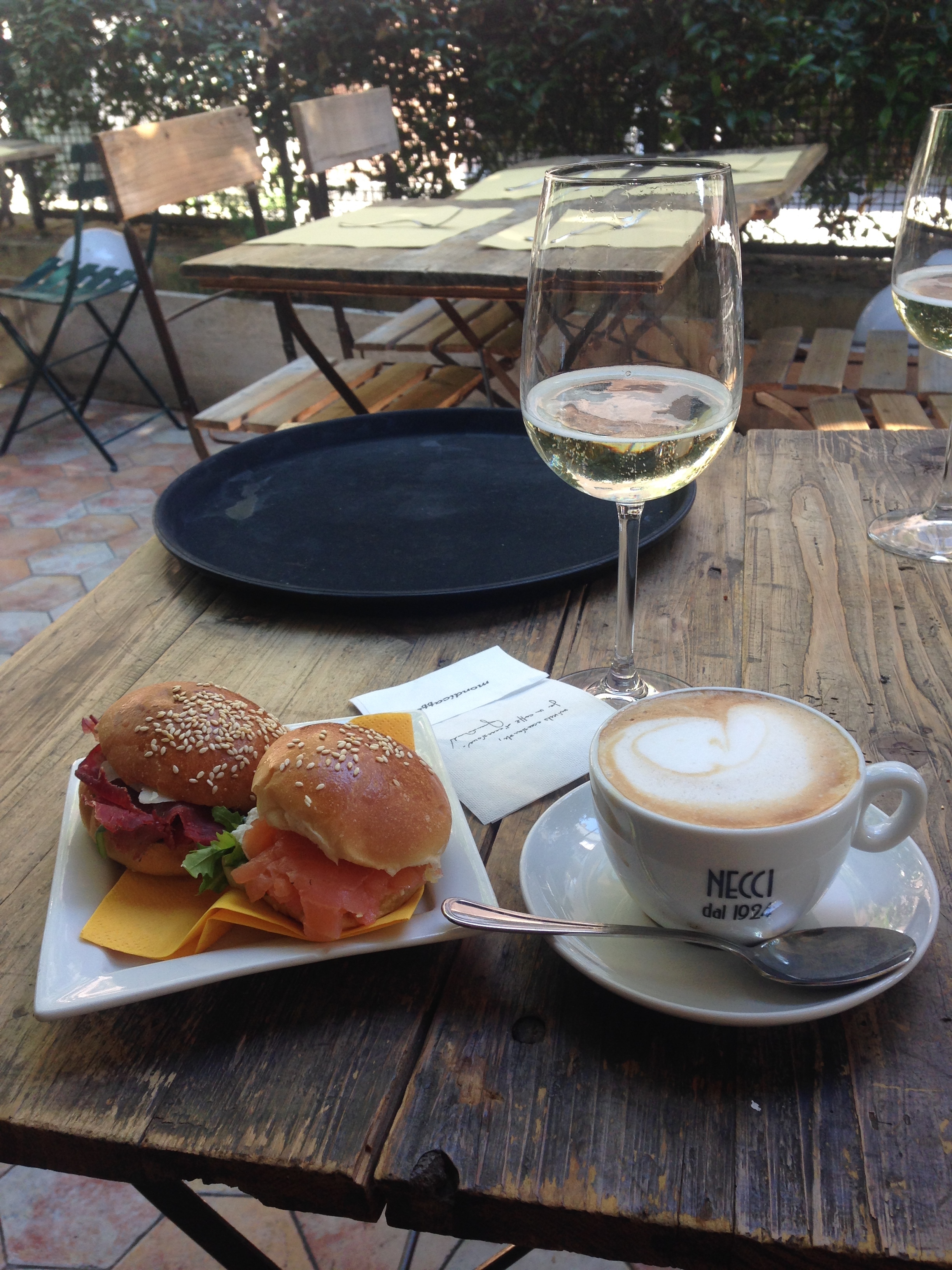 Spirito is located in Pigneto, which is a whole neighborhood worth discovering, not only because of its famous resident Pier Paolo Pasolini. This café boasts him being a patron - thing I quite understand given its nice outside seating area and good quality classic food from breakfast till evening. Not cheap but worth it.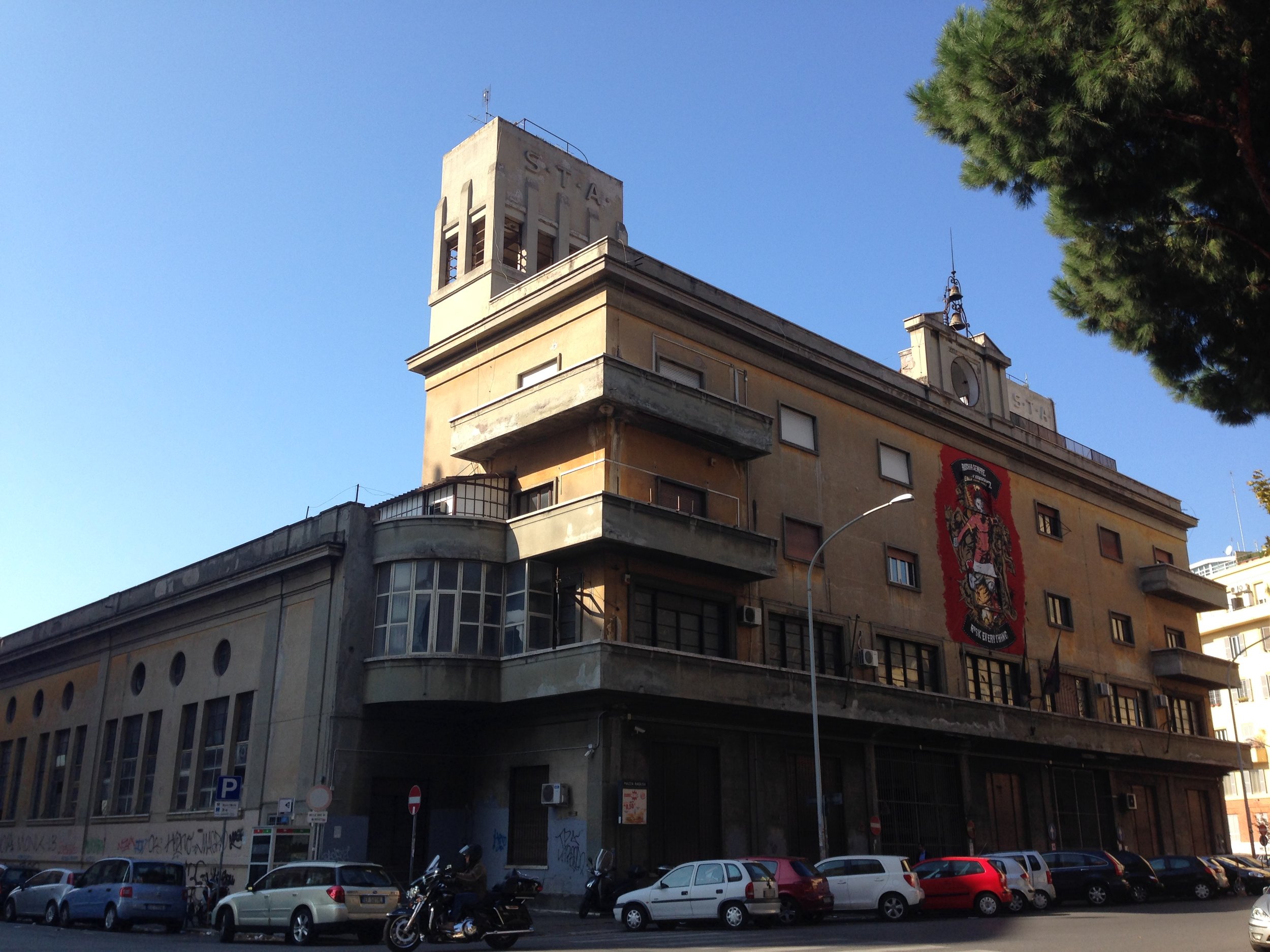 Longtime derelict despite many conversion projects, this wonderful, almost church-like building of a former 1930's bus depot near Tuscolana station should - hopefully - really turn into a cultural centre at last.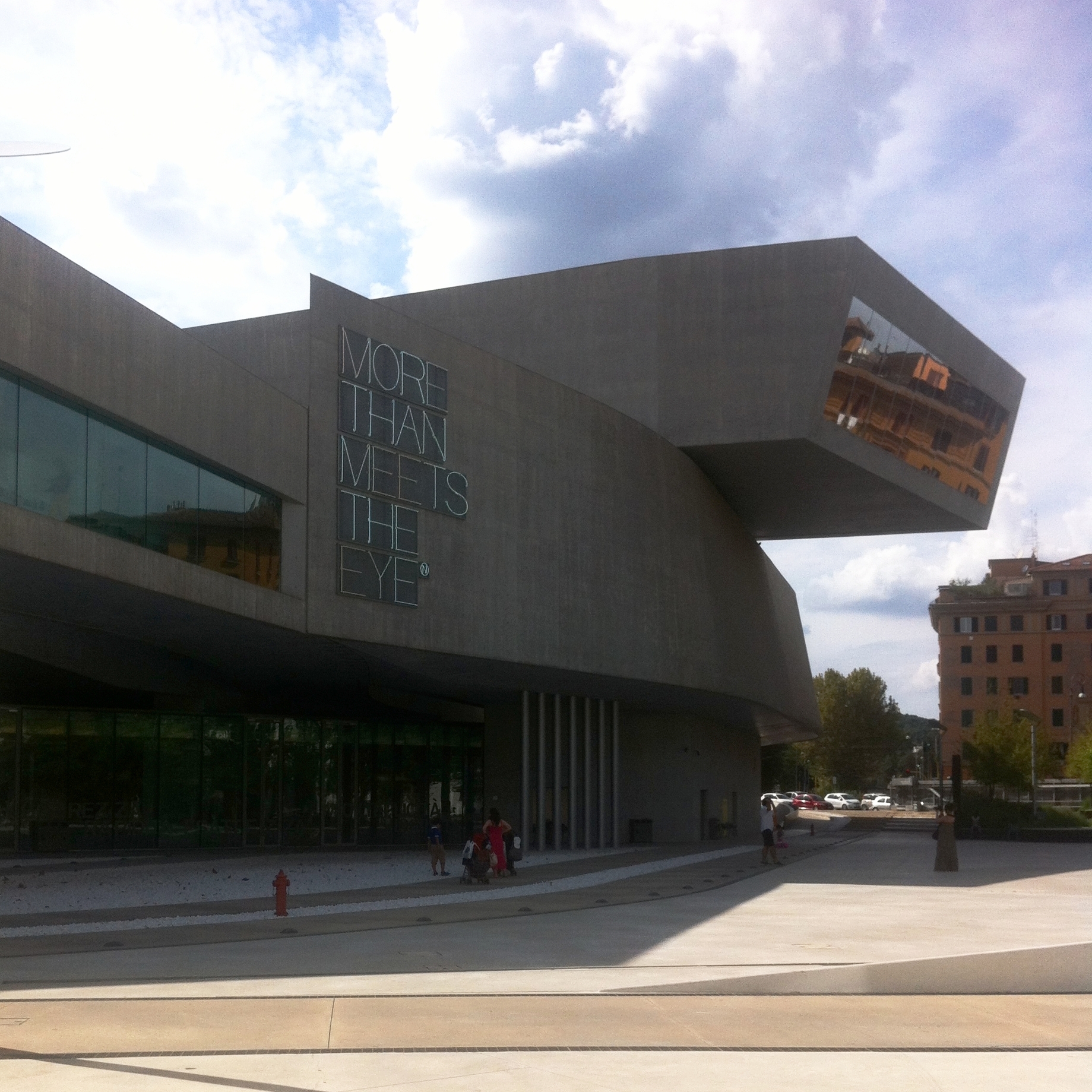 MAXXI | Art, Architecture
As its name suggests (XXI = 21), this building is dedicated to contemporary art, represented by both big conceptual, cross-genre exhibitions (think food and its sociocultural consequences, artificial intelligence and the like) or smaller artist-dedicated shows. Highly recognisable Zaha Hadid (1998 - 2009, along with Patrick Schumacher) managed to create here a wonderfully naturally-lit, free-flowing space with diverse volumes to host all kinds and sizes of shows and functions. Gallery café de rigeur.
Stone throw from Maxxi lays an older ode to concrete - this convex sporting beauty is another Pier Luigi Nervi design for the 1960 Rome Olympics. It's amanita-like fringy coupole almost dances on the Y-shaped pylons and offers impressively huge internal space without single support - watch the video in link above.